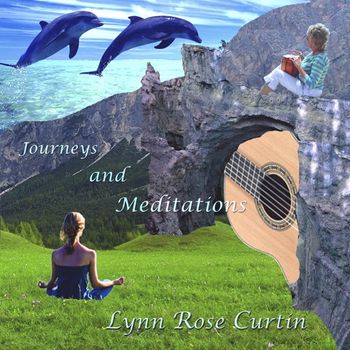 Welcome Friend!

I'm Lynn Rose Curtin, and I'm so happy you could join me here. My passion as a singer/songwriter is to use my music to spread messages of peace and oneness. My spiritual, folk-influenced music is a celebration of the Divine Creator and is born out of the wonder I feel through a deep connection to the natural world. I hope to lift your spirits and help you connect with your own inner sense of well-being through my songs about life, about our common shared experiences, and about the joys, the sorrows, and the lessons we learn. I've been playing guitar and singing professionally for most of my life. If you want to know more about me and my work, please check out the Biography page.

On each page of this website is an audio player with a selection of songs from my CDs, Inner Passage and Journeys and Meditations. I hope you'll linger for a while and listen to a few of my favorites!
You can also listen to my music here: Lynn Rose Curtin on Jango Radio. 

These two CDs and my book of prayers and meditations, Dear Creator, are available from the store on this website. Dear Creator comes with a recording of the prayers and songs, and is illustrated by a number of talented artists.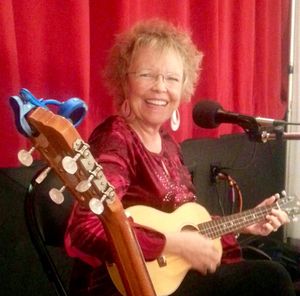 I hope you will find comfort in my music. I hope you will be entertained. I hope you will kick up your heels and dance!
In my understanding, the Divine Creator wants us to experience joy, laughter, connection to each other, and the sensual pleasure of being alive.

Much love and peace to you,
Lynn
"

Lynn's spirit rings so true to me. I see her as pure beauty in an ugly world." - Laura Jo Brunson
"

Playing music with Lynn Curtin these past few years has been a great treat for me. Her creativity is inspiring to me as a musician, and her level of consciousness is inspiring to me as a person. I look forward to many more years of music and friendship." - Stu Zonder
"

(Referring to Lynn's CD Inner Passage): You can see the hard work put into this . . . enchanting music . . . radiant performer. Talent and class. " - Tim Mylod