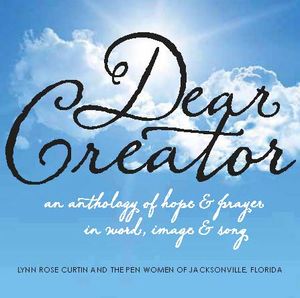 A week ago, we presented the Dear Creator Anthology at the Jacksonville Main Library for their "Escape the Ordinary" summer series. What a wonderful evening! The always inspiring, Nada Frazier, read spoken word invocations, and I sang song prayers from the Dear Creator book. We were both delighted that our friend, Jan Bevan, could be there to accompany some of my songs on Djembe. 

Several audience members joined us for an open mic session that followed our presentation. We were treated to a painting and poem by a rising, young artist/poet, an acapella gospel song, and more songs and poems. There is nothing better than sharing creativity with an audience that listens and then participates by sharing their own talents! We are all one, and this evening was a perfect example of everyone coming together in unity.

Many thanks to Lisa Buggs, Community Education and Enrichment Program Supervisor, for providing such a beautiful space at the library and for supporting our Dear Creator project.