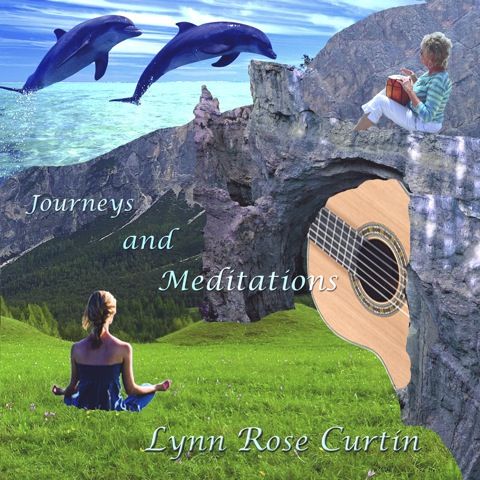 I'm thrilled to announce the launch of my latest CD, Journeys and Meditations. This project is the culmination of a year of delving deep into life's joys and sorrows, and coming out on the other side, stronger and more connected to that deep spiritual place in all of us. It best expresses my musical mission to touch people "One Heart at a Time." Between writing the music and lyrics, and spending hours in the recording studio, I feel it's the best work I've ever done.

And, check out the fantastic cover by Janna Zonder! She perfectly captured the spirit of the CD and my spirit! Her talented husband, Stu Zonder, played back up and orchestrated several of the songs, and Janna sang multiple harmonies. Stu is an excellent guitar and ukulele teacher. You can check out his teaching style at stuzonder.com.

You can listen to all my music on Jango Radio, and purchase the songs on Amazon, Itunes, or CD Baby. Thanks so much for supporting my music. I'd love to hear from you!