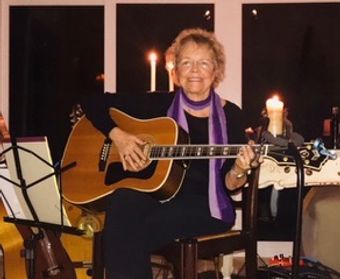 This photo is from a performance in my music salon on a cold winter's evening. It does occasionally get cold in Jacksonville! But, fortunately, it won't last long. Soon, we'll be basking again in the warm sunshine.
I will be going into the recording studio soon to record three new songs. These songs are intended to offer hope and healing in our troubled times. That's the direction all my music is heading these days.
 
I'm preparing for a fund raiser, a celebration of life service and, of course, ongoing special music for Unity Church of Jacksonville Beach. Please check their schedule for when I'll be there.
I look forward to sharing my new music with you and look forward to seeing you at upcoming events.