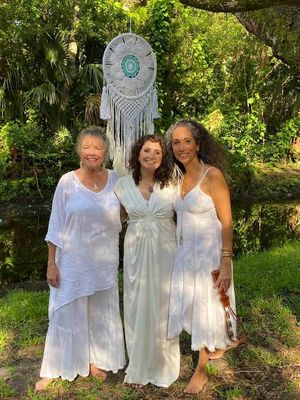 To the people of the Oceti Sakowin (The People of the Seven Council Fires, also known as the Lakota, Dakota, and Nakota, or the "Sioux"), the White Buffalo Calf is considered a sacred omen of change.
When a white buffalo calf was born in 1994 on a modest farm in Wisconsin, many Oceti Sakowin people believed it foretold the coming of White Buffalo Calf Woman, who first appeared to the people when they were starving and in need of her wisdom. Throughout the rest of the nineties, white animal babies and young adults were sighted all over the world. 
According to legend, the return of White Buffalo Calf Woman marks the arrival of a new era of reconciliation among races and respect for the Earth. Oglala Lakota Spiritual teacher, Frank Looks For Buffalo Hand, said White Buffalo Calf Woman teaches that "we are going to be one heart, one mind and one spirit, and unify the four sacred colors (races) so that we can unify as one family and stand up for peace." This belief in the heralding of world transformation through the appearance of white animals around the world is shared by many indigenous cultures on Mother Earth. 
I was deeply moved when I became aware of the legend of the White Buffalo and learned the story of White Buffalo Calf Woman, while also reading about the simultaneous reports of worldwide births of white animals. One day in my studio, I started receiving some music, and I composed a song/chant to honor the White Buffalo and the teachings of the White Buffalo Calf Woman. 
Little did I know that years later, I would join with many other women on a project called Seeds Of Joy, and my song would be used as a call for peace and unity among all people. 
Two thousand years ago, when White Buffalo Calf Woman spoke to the people, she said to the women, "You are from Mother Earth. What you are doing is as great as the warriors do." 
With our Seeds of Joy video below, we honor the Divine Mother that resides in each of us, and we celebrate the spirit of White Buffalo Calf Woman. 
We invite you to join us. 
 
Sources: https://nativeheritageproject.com/2012/05/19/white-buffalo-calf-prophecy/
Chicago Tribune   https://www.chicagotribune.com/news/ct-xpm-1994-09-11-9409110217-story.html