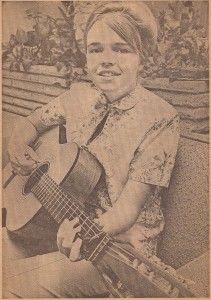 Lynn Rose Curtin may have completed her first piano composition at age fourteen, but this 50-year veteran of the music world had an entrance into the industry that happened, quite literally, by accident.
As a young girl, Lynn sustained injuries in a fall from a horse, forcing her into a sedentary recovery. There she taught herself to play guitar and found a path that fueled her for a lifetime. MGM officials likened her to a female Cole Porter, even though, in their first meeting, the shy youth sang with her back to them. Then, in 1965, with a host of original songs in her repertoire, Lynn was asked to come into Columbia Records, and thus, began her professional career.
Throughout the rest of the decade, Lynn met with some of the industry's top figures, and shopped her music with RCA, Inn Crowd and Leonard Stogel. Chet Atkins at RCA said Curtin's songs "show promise," and James Atkins of Coronet Productions said the "truly talented" singer had a "most beautiful and well-trained voice." Bernie Silverman even called her music "complete expression."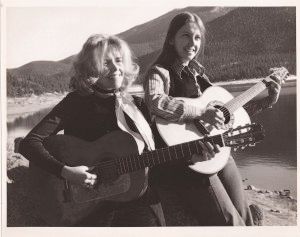 In the 70s, Lynn teamed up with Jane Calder, establishing the female guitar duet Chapter II. Together, they toured throughout the United States, making a regular scene at Long Branch Restaurant and Lounge, and winning the Most Outstanding Performers Award at the Country Music Festival in 1974. The Denver Post heralded their talent, claiming, "You'd better be looking them up!" Lynn also later joined the band Timberline Express, establishing herself as a premier front-woman for the full-sized band.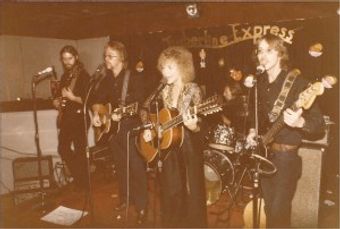 In 1979, Lynn returned to her beautifully simple roots with a wisdom and maturity that can be heard echoing in her songs today.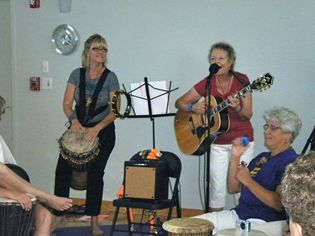 In 2009, she teamed up with Marilyn Wilson to create a series of drumming-inspired songs and chants. They performed under the name Blondes Drum 2.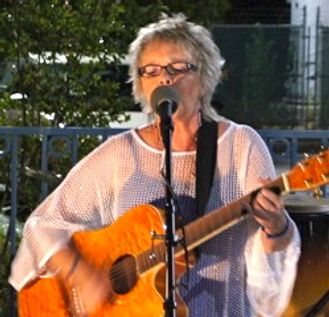 Now a solo performer, Lynn strives every day to encourage others and spread positivity in the world.

Through her work as Chaplain of the National League of American Pen Women, Jacksonville, FL, Branch, and as a hospice volunteer, music minister, recording artist and dedicated performer, Lynn hopes to lift your spirit and touch your heart.

Her book, Dear Creator, features invocations and song prayers, and is accompanied by a CD of spoken word and song. Beautifully illustrated by the artists of the NLAPW Jacksonville Branch, this book may be purchased through Amazon and through Lynn. All profits from the sale of Dear Creator will be given to organizations concerned with uplifting the human spirit.

In recent years, Lynn released the CDs Inner Passage and Journeys and Meditations. Both CDs feature original music written to lift the spirits of the individual listener and to enhance church services and workshops where evolution of the soul is the primary focus.
Connect with Lynn on Facebook, Twitter, Bandcamp, and Instagram
Thank you, Lynn, for all the peace your music brings our world.  Fletcher Shipp

I met Lynn about 20 years ago. So glad she is still reaching out to people with her beautiful music that comforts the soul and heart!       Jonene